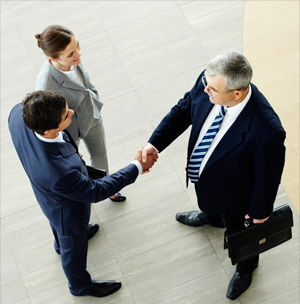 Would you like to get an appointment with GIG?
We understand that you want the appointment process to be quick and simple, and we've done all we can to make it so. In fact, we've even created a department dedicated to facilitating producer appointments.
To begin the appointment process:
Click the "Agent Log in" button located on the upper left hand corner of this page. This will take you to the GIG Agent Portal where you can start the Agency Registration process. Upon completion your password will be emailed to you and you can start quoting.
Download the GIG Producer Agreement and mail or fax to 954.563.1775 or 866.563.1775. Feel free to contact the Marketing Operations Department at 954.563.1771 or 866.563.1771, ext. 206.
GIG Producer Agreement Once the form is completed, please send it to:
Mail:
GIG Insurance Group, Inc.
Attn: Marketing Operations
750 East Prospect Road
Fort Lauderdale, FL 33334
Fax: 954.563.1775
Email: appointments@gigins.com
Online Quoting, Binding and Policy Issuance.
Upon completion of the Agency Registration in the GIG Agent Portal (click the "Agent Log in" button) you will be able to prepare quotes in our online system.
Once GIG receives your completed and approved paperwork (Paperwork includes completed Producer Agreement, current E&O Declarations Page, copy of Insurance License, copy of $10,000 Broker Bond (CA only), your agency will be able to Quote, Bind and have your Policies Issued to you online.